CPU: 2 Core
Memory: 1GB
Storage: 25 GB NVMe
Bandwidth: 1TB
Network: 10GB
CPU: 2 Core
Memory: 2GB
Storage: 55 GB NVMe
Bandwidth: 2TB
Network: 10GB
CPU: 3 Core
Memory: 4GB
Storage: 80 GB NVMe
Bandwidth: 3TB
Network: 10GB
CPU: 6 Core
Memory: 8GB
Storage: 160 GB NVMe
Bandwidth: 4TB
Network: 10GB
CPU: 8 Core
Memory: 16 GB
Storage: 320 GB NVMe
Bandwidth: 5TB
Network: 10GB
CPU: 10 Core
Memory: 32GB
Storage: 640 GB NVMe
Bandwidth: 6TB
Network: 10GB
CPU: 20 Core
Memory: 64GB
Storage: 1280 GB NVMe
Bandwidth: 10TB
Network: 10GB
CPU: 28 Core
Memory: 128 GB
Storage: 1600 GB NVMe
Bandwidth: 15TB
Network: 10GB
Powerful VPS Control Panel
Simple and intuitive control panel that gives you complete control to manage your VPS including firewall rules, Console access, Manage disks with root access and IP management..






Lowest Price Starts $4.99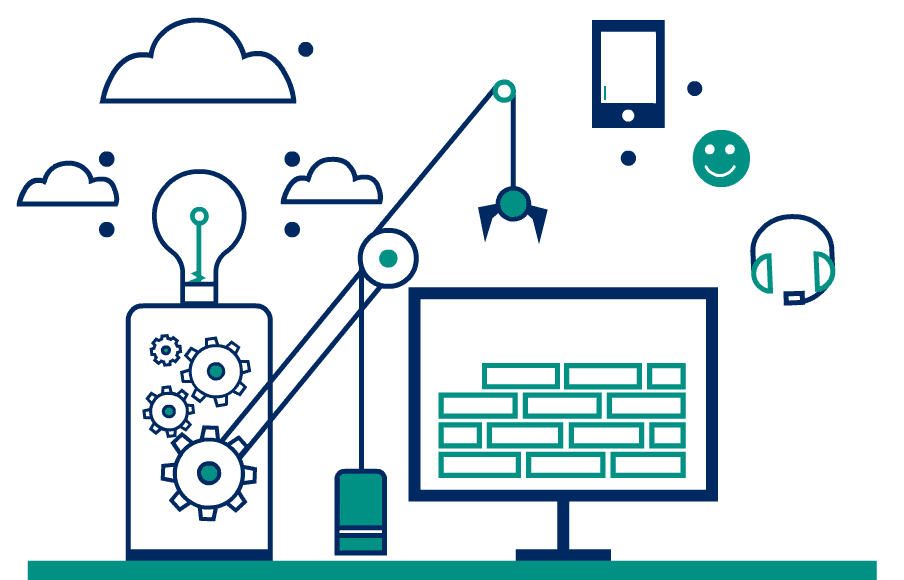 Backups and Snapshots
Our manual live snapshots and automated backups let you restore your website instantly with a single click.
Advanced priority support
Enjoy 'round-the-clock Support from a award winning support team, we are just a single click away, you can reach us by chat. Opening a support ticket or phone call.
Full Root Access
Enjoy full root access to manage your VPS, Install custom software and perform any root task freely.
Choice of operating systems
Choose from the vast range of operating system including all the popular OS install in just single click.
Highly Scalable
There's no longer a need for those cumbersome, manual migrations. Easily increase RAM, CPU and storage with VPS seamless upgrades.
Unbeatable Performance
Experience high-performance NVMe SSDs powered by KVM for 3X the speed plus unlimited traffic. You also get KVM virtualization for full control of your hardware resources.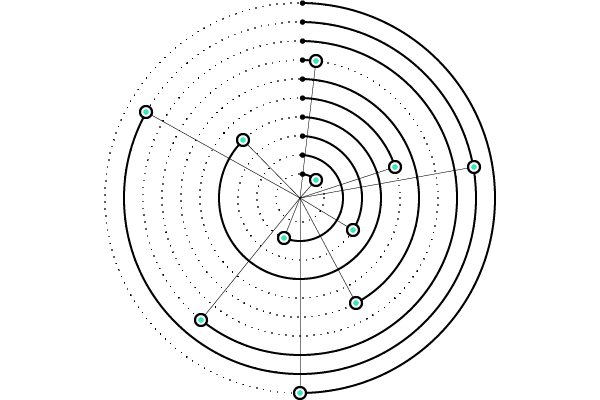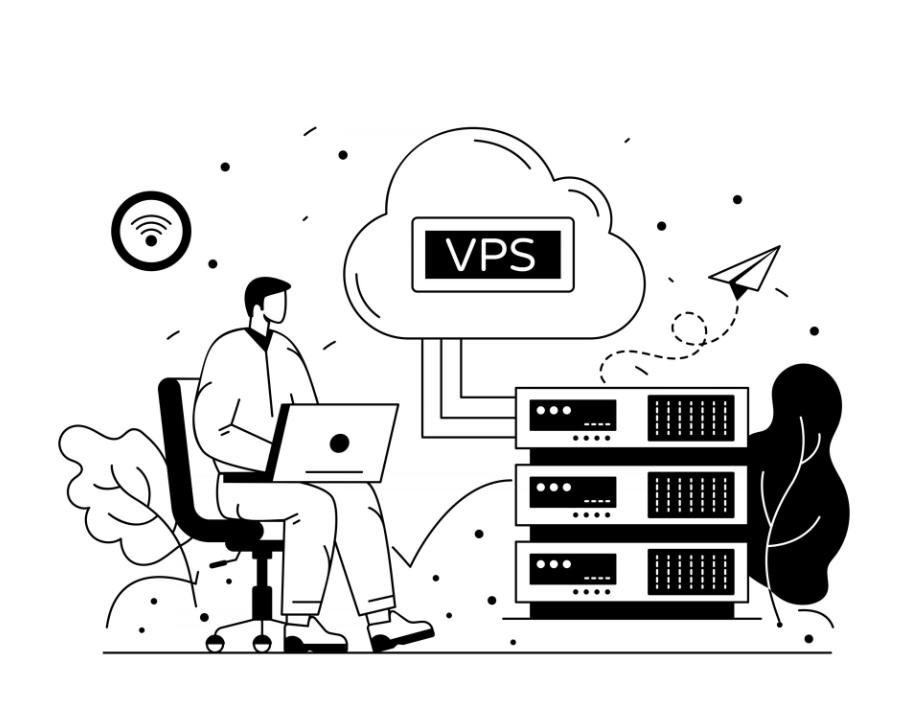 10G Network
With 10G Network and 99.99% server uptime guarantee and amazingly swift website loading times. Delight visitors with a seamless user experience and don't worry about unanticipated downtimes.
Custom ISO install
We understand that you may have to install your own custom OS, we got you covered, we provide you the option to upload your own ISO and then install your own OS.
DDoS Protection
All our servers comes with DDoS protection and advanced firewall, so you are always protected against any attack on your vps server and your website is safe.
What is VPS hosting?
A Virtual Private Server (VPS) is one of the most flexible web hosting options. You'll get a private partition on a physical server with dedicated resources. You can configure, control, and customize your virtual server according to your preference. Hence, it is an outstanding choice for professionals looking for power and flexibility for their projects.
In spite of the VPS being self-managed, and you being accountable for every work within the server, our team manages the back-end business, supervises the physical servers, and assures uptime, speed, and stability.
There are three basic tiers to remote hosting options:
Shared hosting: Typically the most basic, least expensive plan available from a web host provider, which many people building a website start off with. While a shared hosting provider should have everything you need for a personal or small business site, you are sharing resources with others on the same server, so if your site grows, you may need a different plan.
VPS hosting: Essentially a step up from shared hosting, VPS allows you to get similar capabilities and performance to a dedicated server for your site without going up to a pricier dedicated server service. There are two types of VPS hosting: managed hosting and unmanaged hosting (more below).
Dedicated server hosting: Typically the most expensive plan available from VPS providers, a dedicated server host hosts only one website, not multiple ones. That means you don't have to share any resources with other sites, so you'll get far better performance. 
How VPS Hosting works?
Basically, a virtual private server is one server that's divided into separate virtual machines. Each virtual server can be run with custom configurations and separate operating systems.
VPS hosting comes with dedicated server resources as well. So even though you're sharing a single server with other websites, your RAM and CPU are independent of those sites.
A virtual private server is best for those of you who want the benefits of a dedicated server, but don't want to pay the high costs associated with dedicated hosting.
Most of you probably don't need a dedicated server. But you'll eventually outgrow your shared hosting plan.
Upgrading from a shared plan to a virtual private server will improve the speed and performance of your website. Since you won't be sharing resources, your site will be more responsive on the user-end. VPS hosting is more equipped to handle traffic spikes as well.
Now, that's just for hosting websites. VPS servers can also be used to ratchet up your tech infrastructure's capability, primarily through edge computing.
If you find a provider with enough strategically placed data centers, you can leverage their VPS servers for a wider array of applications.
This runs the gamut from monitoring, accommodating, and syncing IoT devices (such as smart personal or home devices, self-driving vehicles, and automated production lines) to dynamic content delivery, gaming, and data processing.
In the end, you get VPS servers at several physical locations at your disposal, with which you can spin up virtual machines to run programs, applications, or functions. Edge computing is the future endpoint of our current journey from distributed through cloud computing.
User demand, the amount of data being transferred, and resource needs have never been greater. So, many companies across diverse fields and sizes can benefit from leveraging VPS for edge computing.
How to Find the Best VPS Host for You?
The two main questions to consider are straightforward:
What resources do you need?
How much are you willing to spend?
In most cases, price and features will go hand-in-hand. If you need the highest possible RAM, disk space, and storage, then you should expect to pay higher prices.
Aside from that, you could lean toward one provider or plan over another based on other features like customer support, security, and the ability to scale.
Some of you might be wondering what qualifications and standards we used to determine which VPS services are the best. All of the parameter on our list scored high based on the following considerations.
You can see them below and use them when making your final decision:
24/7/365 White-Glove Support
Good customer support isn't just a "nice to have" when it comes to VPS hosting—it's an absolute necessity. In fact, good customer support should be a deal breaker for anyone looking for a VPS web host.
This is especially true if you're managing a website for your business. If your website goes down, or you become a victim of a DDoS attack, you need to be able to pick up a phone and have someone on the other end help you address the issue ASAP. Each minute they don't help you could mean tons of lost revenue.
At the bare minimum, I'd recommend a VPS plan that comes with 24/7 phone and live chat support. Our Webhost 365 VPS stand out for their support more than others. I made sure to point that out in the reviews above.
Of course, customer support doesn't start and end when things go wrong. You also want real people working for the hosting provider to be there to help you with other things that come up when managing an online business.
For example, if you're creating a new website from scratch then you probably don't care about free site migrations. But for those of you who are looking to transfer from another provider, a free migration and free domain transfer could save you a couple of hundred dollars.
If that sounds like your situation, look to Webhost 365. It offers free VPS migration and free domain transfer on top of 24/7 customer support.
Root Access Availability
Root access gives Linux, Unix, and Linux-adjacent users the ability to implement more command over their websites and digital assets, allowing for greater access and customization.
Root access is only necessary for those of you who are developers, are technically advanced, or want to make custom changes to your virtual server. The vast majority of you will be better off choosing a fully managed VPS plan.
But if you're looking for a VPS host, you're likely looking to have more control over your website anyway. Luckily, there are some fully managed plans that come with optional root access as well. For example, Webhost 365 Managed VPS Hosting gives you optional root access for more advanced control.
With Webhost 365 Cloud VPS, you'll get full root access along with SSH keys for further secure customization.
So, just make sure you know before choosing a plan whether you want to have root access or not.
High Uptime Rates
Uptime is arguably the most important factor to consider in web hosting. In many cases, uptime is the reason why anyone would want to upgrade from a shared host to a VPS host.
That's why you need to put a premium on uptime rates. Every VPS plan on this guide performed well in our uptime tests.
Most providers guarantee a 99.9% uptime rate and they'll credit your bill if they fail to meet those standards. However, you'd like to avoid this scenario altogether for a few reasons.
First, getting a few extra bucks back isn't worth your site being down when it could be up and making you more money. And, depending on how long it's down for, that could mean a lot of money.
Second, do you know how much time you actually lose each year if your site is down even a fraction of a percentage point? It's probably a lot more than you think.
The difference between 99% and 99.9% uptime is over 80 hours a year! That's more than three days that your website is down annually, all because you didn't get a good web host.
That's why you want to find a good web host company that guarantees at least 99.9% uptime per year. If you're evaluating VPS plans from an uptime perspective, you can rest easy knowing that every provider on our list is a safe option.
Also, if or when your website goes down, you'll want the VPS host to be there at any hour of the day to help you out—which goes back to our point about always-available white glove service. During downtime (both planned and unplanned), this transparency and communication is key.
Powerhouse Performance
The main appeal of VPS hosting is that it can drastically increase your website's performance. Your website will experience a major speed boost now that it's not sharing resources with other sites.
Site speed is important for all websites. A one-second delay in load time can mean page views reduced by 11% and 7% fewer conversions. This is especially crucial for those of you who plan to experience high volumes of traffic. You want to make sure that you find a plan that can accommodate your traffic without sacrificing speed.
Though much of your website's speed depends on the amount of media and assets you have on it (and how it's optimized), there are two very important elements to take into consideration that impact your website's overall performance:
SSD Disk
Solid-state drive (SSD) disks are the devices that store your website's assets, like images, videos, content, web pages, and so on.
They also help boost your website much more quickly for the user. As such, they greatly improve performance overall.
RAM
RAM refers to the amount of working memory that can be accessed by your server's CPU. When a program is booted up, it is temporarily stored on the server's RAM for easy access.
If you have too little RAM, then that information is stored on your SSD or hard drive—which takes much longer to access.
So the more the better in general. But it all really depends on your website's demands.
We've seen RAM as low as 1 GB (Webhost 365 Entry Unmanaged VPS) and as high as 128 GB for enterprise level VPS.
The number of resources you'll get will be determined by the plan you choose. It all depends on what you need and how much you're willing to spend.
This is particularly important for websites that need a high threshold for RAM and disk space. For example, if you need email hosting, in-browser games or apps, or IoT platforms.
Read/Write IOPS
This is one of the most under rated parameter that no one talk about, how ever its very important to know if your VPS provider limits the read/write speed in any way.
This is the speed at which you read and write on the disk, ask your vps provider if they limit the IOPS in any way. We here at Webhost 365 does not limit the IOPS in any way.
If you are not sure about your VPS IOPS and other performance parameters than you can run the VPS benchmark test on your VPS, its very simple, see more detail here: How to run VPS benchmark test.
When should you choose VPS hosting over shared hosting?
Shared hosting works best for smaller sites that don't get lots of traffic or require many resources. Many people creating a website for the first time start with a shared plan. Because it is easy to find this out there for little to no money, it's the best VPS hosting on a budget for beginners. However, if you discover that your website has suddenly upped its demands, whether in terms of traffic or adding an online store, or performance or security have suddenly entered your sphere of concern, it's most likely the right time for you to upgrade your site, picking the best VPS hosting plan for your specific needs.
What's the difference between unmanaged and managed VPS hosting?
A managed VPS hosting service is typically more expensive, yes. However, it is best for those with less technical backgrounds, as it lets the company take care of the software and system updates you request.
An unmanaged VPS hosting service means the hosting provider is only responsible for the physical server and making sure it's available — you'll need to take care of maintenance, upgrades and software installation, which can add up versus a managed VPS plan.
Can VPS services be used for my website?
Yes, especially if you require high flexibility and power.
VPS solutions offer dedicated resources. No need to share your CPU power, disk space, or RAM. There is an allocated amount of resources that you control entirely.
You also get full root access with this hosting server. This means you can install any operating system on our list, configure your server preferences, execute resource-filled projects, and track resource usage in real-time.
How are VPS Hosting and Shared Hosting different?
Shared hosting is greatly suitable for small projects, like portfolios or personal blogs. In the case of Shared hosting, you share the resources and server space with other users. It means that the server settings are not accessible to you and your site's performance can be influenced by other users' activities.
Choose a VPS Hosting solution for a dedicated partition of a physical server that is exclusively your own. Each plan comes with a certain number of resources that you can use freely as the server admin. This lets you develop a fully custom server.
Although shared hosting is more budget-friendly, it has limited resources and server customization. Beginners who aren't planning to build large-scale projects can conveniently use shared hosting.
But if more power and flexibility are needed, VPS solutions with full root access and a dedicated IP address are a more suitable option.
What projects are best executed with virtual private servers?
This type of hosting is developed for tech-savvy users and medium to large-scale projects. On the other hand, shared hosting is more suitable if you intend to host a small website.
However, if maximum control and more computing power are what you need, adopt VPS hosting solutions. It is excellent for online game web servers, resource-intensive websites, WordPress multisite, web apps, and other complex projects.
Will I need a lot of technical knowledge to use virtual private servers?
To make the most of the benefits of VPS hosting packages, technical knowledge is vital. As a VPS hosting provider, we offer full root access to our customers, so that they can customize their virtual private servers according to their requirements.
Purchasing a Webhost 365 VPS hosting account will give you a user-friendly server management panel. However, managing VPS remains a complex task. Hence, technical acumen is still a necessity.
Will I receive any assistance while working with VPS?
Our VPS services are self-managed. This means you are responsible for maintaining your virtual server. You'll also get the flexibility and freedom to operate it per your preference.
We have a 24×7 support team that will assist you in all aspects: from server management to developing your WordPress website on VPS. You can readily connect with our customer support team available 24/7 to cater to any of your general questions. We answer queries related to VPS price, storage space, web hosting control panel, managed VPS, server management panel, and more.
Are virtual private servers secure?
All of our VPS hosting services are securely partitioned by advanced software, ensuring top-level protection. You'll also receive protection with advanced DDoS protection, and other custom-built tools designed to protect and monitor the infrastructure.
Can I install custom software on my private server?
Yes, you can. You can turn your VPS platform into a web server, VPN server, game server, mail server, or others. The most unique feature of a VPS hosting service is the unmatched level of control over your resources and server.
No need to modify your VPS kernel when installing a custom application. Your server possesses adequate memory, so you won't encounter any issues when executing typical applications, modules, or services that would run on your local machine or dedicated server.
When should you upgrade to virtual server hosting?
The most appropriate time to switch to VPS services is once you possess the technical knowledge required to manage your own VPS and when shared hosting no longer fulfills your needs.
Is it possible to seamlessly upgrade my cheap VPS Hosting to a higher plan?
At present, there are eight distinct VPS plans available. Each VPS package comes with more power and resources compared to the last. Whenever you intend to upgrade your existing VPS, just click "Upgrade" from your VPS dashboard. We will complete the procedure in no time without any disturbance or downtime.
Do you offer Windows VPS Hosting plans?
Yes, we provide windows VPS, in fact you can install your own OS with your own ISO. This is one of the feature that Webhost 365 provides and no one else.
How can I back up my virtual server data?
Automated weekly backups are one of the features of our hosted VPS. The old backup is replaced with a newer one every week.
You can also utilize the Snapshot tool on the web hosting control panel to quickly capture your currently running system and restore it to its last working conditions.
The Best VPS Hosting in Summary
Virtual private server (VPS) hosting offers more memory, better performance, and greater flexibility at an affordable price. It's an excellent option to consider when you've outgrown a shared hosting plan.
Different VPS hosting providers are better for various use cases. Some are built for scalability, while others are made for developers. Certain providers stand out for price and value, while others offer unique services for IoT devices and edge computing. BUT at last Webhost 365 provides all these said functionalities out of the box.