Basic
Renew at same Price
Website 10

Disk Quota 10GB

Monthly Bandwidth 10GB

Max Databases 10

Softaculous Installer

NVMe SSD Drive

Free SSL

Free Email Service

Free Domain (Annual Plan)

Shared Support
Deluxe
Renew at same Price
Website 100

Disk Quota 100GB

Unlimited Bandwidth

Max Databases 100

Softaculous Installer

NVMe Storage

Free SSL

Free Email Service

Free Domain (Annual Plan)

Shared Support
Website 200

Disk Quota 200GB

Bandwidth Unlimited

Max Databases 200

Softaculous Installer

NVMe Storage

Free SSL

Free Email Service

Free Domain (Annual Plan)

Dadicated Support
Cloud Hosting – Highly Scalable

Pearl
Renew at same Price
Website 10

RAM 1GB

CPU 1Core

Disk Quota 20GB

SSH Access Allowed

Bandwidth Unlimited

Max Databases 10

NVMe Storage Drive

Free SSL

Softaculous Installer

Free Professional Email

Free Domain (Annual Plan)

24×7 Support
Website 100

RAM 2GB

CPU 2Core

Disk Quota 100GB

SSH Access Allowed

Bandwidth Unlimited

Max Databases 100

NVMe Storage Drive

Free SSL

Softaculous Installer

Free Professional Email

Free Domain (Annual Plan)

24×7 Support
Emerald
Renew at same Price
Website 200

RAM 3GB

CPU 3Core

Disk Quota 200GB

SSH Access Allowed

Bandwidth Unlimited

Max Databases Unlimited

NVMe Storage Drive

Free SSL

Softaculous Installer

Free Professional Email

Free Domain (Annual Plan)

24×7 Support
WP Regular
Renew at same Price
Website 10

RAM 1GB

CPU 1Core

Disk Quota 20GB

Bandwidth Unlimited

Max Databases 10

NVMe Storage Drive

Free SSL

Free Email Service

Softaculous Installer

Free Domain (Annual Plan)

24×7 Support
WP Premium
Renew at same Price
Website 100

RAM 1.5GB

CPU 2Core

Disk Quota 120GB

Bandwidth Unlimited

Max Databases 100

NVMe Storage Drive

Free SSL

Free Email Service

Softaculous Installer

Free Domain (Annual Plan)

24×7 Support
WP Ultra
Starting @ $7.95/Month
Website 200

RAM 2GB

CPU 2Core

Disk Quota 250GB

Bandwidth Unlimited

Max Databases 200

NVMe Storage Drive

Free SSL

Free Email Service

Softaculous Installer

Free Domain (Annual Plan)

24×7 Support
Startup
Renew at same Price
Website 100

Disk Quota 400GB

Bandwidth Unlimited

RAM 2GB

CPU 2Core

Max Databases 100

NVMe Storage Drive

Free SSL

Softaculous Installer

Free Professional Email

Free Domain (Annual Plan)

24×7 Dadicated Support
Medium Enterprise
Renew at same Price
Website 200

Disk Quota 800GB

Bandwidth Unlimited

RAM 3GB

CPU 3Core

Max Databases 200

NVMe Storage Drive

Free SSL

Softaculous Installer

Free Professional Email

Free Domain (Annual Plan)

24×7 Dadicated Support
Large Enterprise
Renew at same Price
Website Unlimited

Disk Quota Unlimited

Bandwidth Unlimited

RAM 4GB

CPU 4Core

Max Databases Unlimited

NVMe Storage Drive

Free SSL

Softaculous Installer

Free Professional Email

Free Domain (Annual Plan)

24×7 Dadicated Support
Basic
Renew at same Price
Website 10

Disk Quota 10GB

Monthly Bandwidth 10GB

Max Databases 10

Softaculous Installer

NVMe SSD Drive

Free SSL

Free Email Service

Free Domain (Annual Plan)

Shared Support
Deluxe
Renew at same Price
Website 100

Disk Quota 100GB

Unlimited Bandwidth

Max Databases 100

Softaculous Installer

NVMe Storage

Free SSL

Free Email Service

Free Domain (Annual Plan)

Shared Support
Website 200

Disk Quota 200GB

Bandwidth Unlimited

Max Databases 200

Softaculous Installer

NVMe Storage

Free SSL

Free Email Service

Free Domain (Annual Plan)

Dadicated Support
Cloud Hosting – Highly Scalable

Pearl
Renew at same Price
Website 10

RAM 1GB

CPU 1Core

Disk Quota 20GB

SSH Access Allowed

Bandwidth Unlimited

Max Databases 10

NVMe Storage Drive

Free SSL

Softaculous Installer

Free Professional Email

Free Domain (Annual Plan)

24×7 Support
Website 100

RAM 2GB

CPU 2Core

Disk Quota 100GB

SSH Access Allowed

Bandwidth Unlimited

Max Databases 100

NVMe Storage Drive

Free SSL

Softaculous Installer

Free Professional Email

Free Domain (Annual Plan)

24×7 Support
Emerald
Renew at same Price
Website 200

RAM 3GB

CPU 3Core

Disk Quota 200GB

SSH Access Allowed

Bandwidth Unlimited

Max Databases Unlimited

NVMe Storage Drive

Free SSL

Softaculous Installer

Free Professional Email

Free Domain (Annual Plan)

24×7 Support
WP Regular
Renew at same Price
Website 10

RAM 1GB

CPU 1Core

Disk Quota 20GB

Bandwidth Unlimited

Max Databases 10

NVMe Storage Drive

Free SSL

Free Email Service

Softaculous Installer

Free Domain (Annual Plan)

24×7 Support
WP Premium
Renew at same Price
Website 100

RAM 1.5GB

CPU 2Core

Disk Quota 120GB

Bandwidth Unlimited

Max Databases 100

NVMe Storage Drive

Free SSL

Free Email Service

Softaculous Installer

Free Domain (Annual Plan)

24×7 Support
WP Ultra
Renew at same Price
Website 200

RAM 2GB

CPU 2Core

Disk Quota 250GB

Bandwidth Unlimited

Max Databases 200

NVMe Storage Drive

Free SSL

Free Email Service

Softaculous Installer

Free Domain (Annual Plan)

24×7 Support
Startup
Renew at same Price
Website 100

Disk Quota 400GB

Bandwidth Unlimited

RAM 2GB

CPU 2Core

Max Databases 100

NVMe Storage Drive

Free SSL

Softaculous Installer

Free Professional Email

Free Domain (Annual Plan)

24×7 Dadicated Support
Medium Enterprise
Renew at same Price
Website 200

Disk Quota 800GB

Bandwidth Unlimited

RAM 3GB

CPU 3Core

Max Databases 200

NVMe Storage Drive

Free SSL

Softaculous Installer

Free Professional Email

Free Domain (Annual Plan)

24×7 Dadicated Support
Large Enterprise
Renew at same Price
Website Unlimited

Disk Quota Unlimited

Bandwidth Unlimited

RAM 4GB

CPU 4Core

Max Databases Unlimited

NVMe Storage Drive

Free SSL

Softaculous Installer

Free Professional Email

Free Domain (Annual Plan)

24×7 Dadicated Support
Basic
Renew at same Price
Website 10

Disk Quota 10GB

Monthly Bandwidth 10GB

Max Databases 10

Softaculous Installer

NVMe SSD Drive

Free SSL

Free Email Service

Free Domain (Annual Plan)

Shared Support
Deluxe
Renew at same Price
Website 100

Disk Quota 100GB

UNlimited Bandwidth

Max Databases 100

Softaculous Installer

NVMe Storage

Free SSL

Free Email Service

Free Domain (Annual Plan)

Shared Support
Website 200

Disk Quota 200GB

Bandwidth Unlimited

Max Databases 200

Softaculous Installer

NVMe Storage

Free SSL

Free Email Service

Free Domain (Annual Plan)

Dadicated Support
Cloud Hosting – Highly Scalable

Pearl
Renew at same Price
Website 10

RAM 1GB

CPU 1Core

Disk Quota 20GB

SSH Access Allowed

Bandwidth Unlimited

Max Databases 10

NVMe Storage Drive

Free SSL

Softaculous Installer

Free Professional Email

Free Domain (Annual Plan)

24×7 Support
Website 100

RAM 2GB

CPU 2Core

Disk Quota 100GB

SSH Access Allowed

Bandwidth Unlimited

Max Databases 100

NVMe Storage Drive

Free SSL

Softaculous Installer

Free Professional Email

Free Domain (Annual Plan)

24×7 Support
Emerald
Renew at same Price
Website 200

RAM 3GB

CPU 3Core

Disk Quota 200GB

SSH Access Allowed

Bandwidth Unlimited

Max Databases Unlimited

NVMe Storage Drive

Free SSL

Softaculous Installer

Free Professional Email

Free Domain (Annual Plan)

24×7 Support
WP Regular
Renew at same Price
Website 10

RAM 1GB

CPU 1Core

Disk Quota 20GB

Bandwidth Unlimited

Max Databases 10

NVMe Storage Drive

Free SSL

Free Email Service

Softaculous Installer

Free Domain (Annual Plan)

24×7 Support
WP Premium
Renew at same Price
Website 100

RAM 1.5GB

CPU 2Core

Disk Quota 120GB

Bandwidth Unlimited

Max Databases 100

NVMe Storage Drive

Free SSL

Free Email Service

Softaculous Installer

Free Domain (Annual Plan)

24×7 Support
WP Ultra
Renew at same Price
Website 200

RAM 2GB

CPU 2Core

Disk Quota 250GB

Bandwidth Unlimited

Max Databases 200

NVMe Storage Drive

Free SSL

Free Email Service

Softaculous Installer

Free Domain (Annual Plan)

24×7 Support
Startup
Renew at same Price
Website 100

Disk Quota 400GB

Bandwidth Unlimited

RAM 2GB

CPU 2Core

Max Databases 100

NVMe Storage Drive

Free SSL

Softaculous Installer

Free Professional Email

Free Domain (Annual Plan)

24×7 Dadicated Support
Medium Enterprise
Renew at same Price
Website 200

Disk Quota 800GB

Bandwidth Unlimited

RAM 3GB

CPU 3Core

Max Databases 200

NVMe Storage Drive

Free SSL

Softaculous Installer

Free Professional Email

Free Domain (Annual Plan)

24×7 Dadicated Support
Large Enterprise
Renew at same Price
Website Unlimited

Disk Quota Unlimited

Bandwidth Unlimited

RAM 4GB

CPU 4Core

Max Databases Unlimited

NVMe Storage Drive

Free SSL

Softaculous Installer

Free Professional Email

Free Domain (Annual Plan)

24×7 Dadicated Support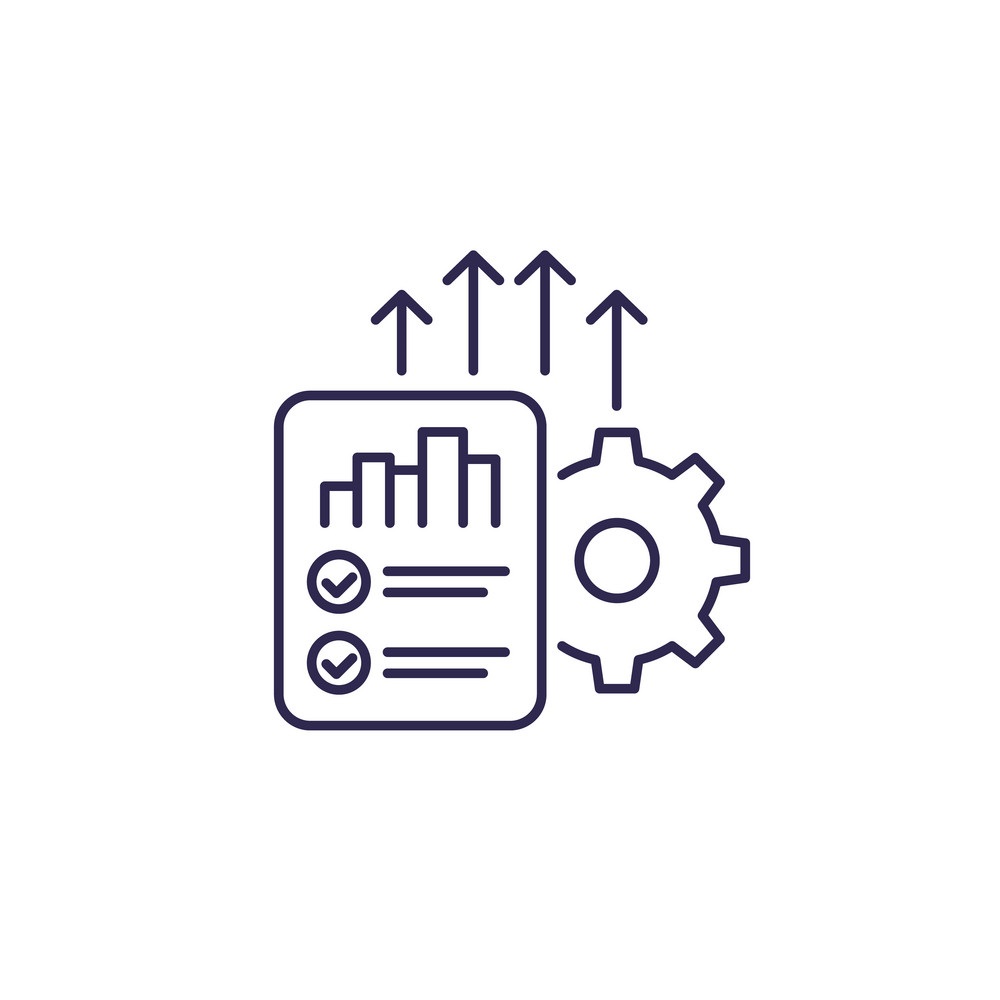 Unlimited IOPS
Our all plan includes Unlimited IOPS and IO r/w Bandwidth with Unlimited inodes..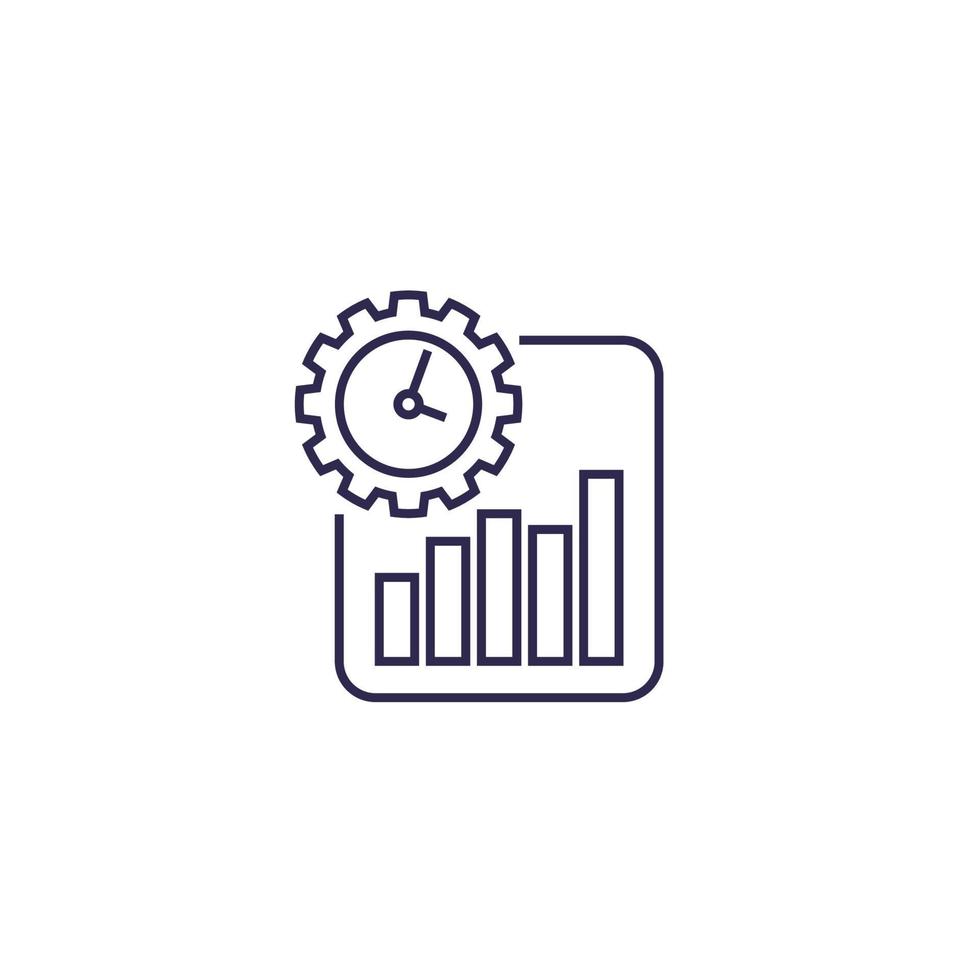 No resource restriction
We allow your website to utilise full capacity with out any resource restriction (Except your Plan).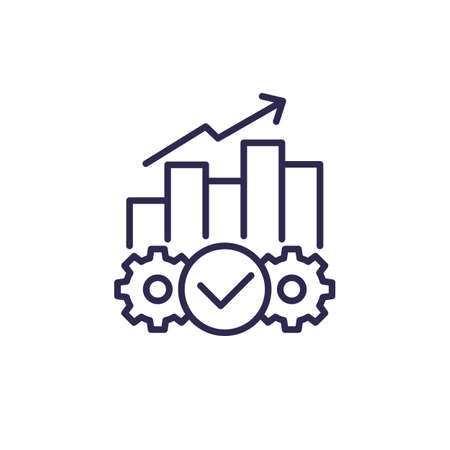 Highest industry bandwidth
Our all servers running dual 10GBPS channel providing highest speed in the industry.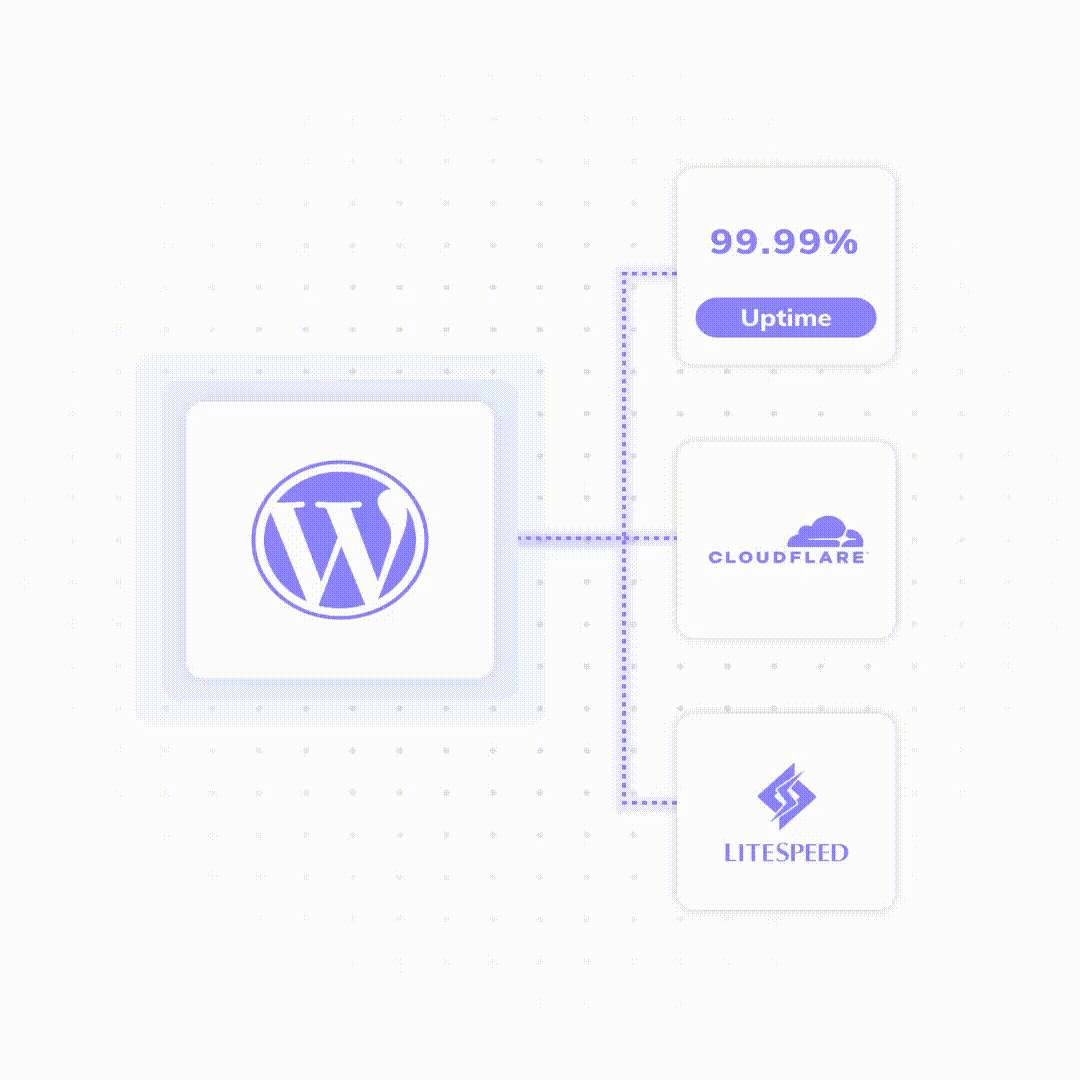 Optimized for WordPress
From our skilled support team to our huge server space, we ensure the most satisfactory free WordPress hosting experience. Partnering with an efficient free host, we constantly fine-tune our hosting platform. Enjoy a 99.99% uptime guarantee so that your website always stays online.
No prior experience is necessary
To get started with Webhost 365, you don't need to be an expert. You'll be able to launch your website in minutes thanks to our simple control panel and straightforward design. Are you concerned about the language barrier? Don't worry, our Webhost panel is available in multiple languages.
24/7/365 live support
With us, you don't need to worry that you won't be able to receive help from your web host when you really need it. Our experienced and hands-on Customer Success team is available 24 hours a day, 365 days a year.
Everything you need to get started with WordPress
Allow your WordPress website to take the Centre stage with LiteSpeed-powered servers and custom-built powerful WordPress site optimization tools.
We care about security, at all times
Don't let your website become a target of cyber-attacks. With Premium and Business shared hosting plans, you get in-house designed WAF to keep your site safe.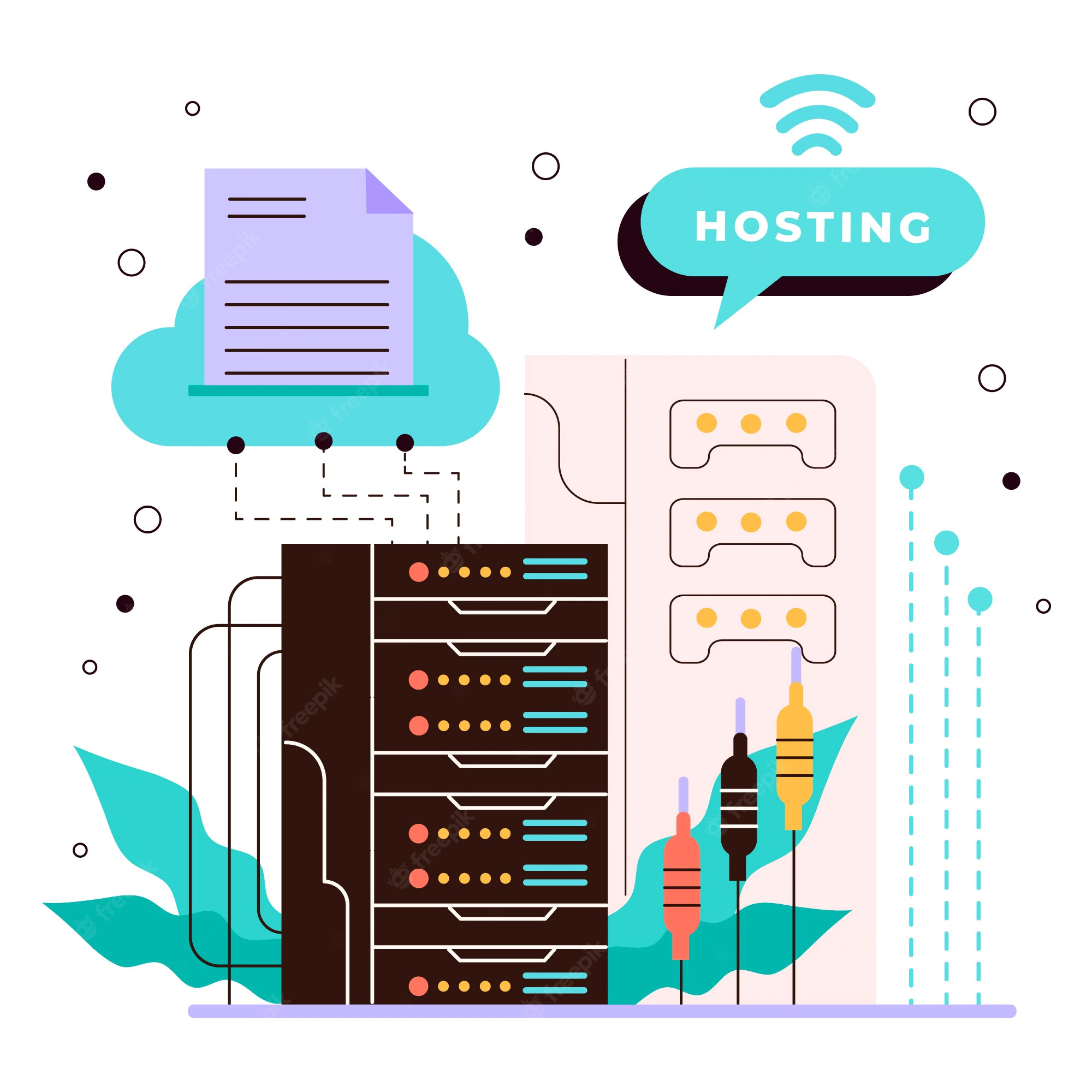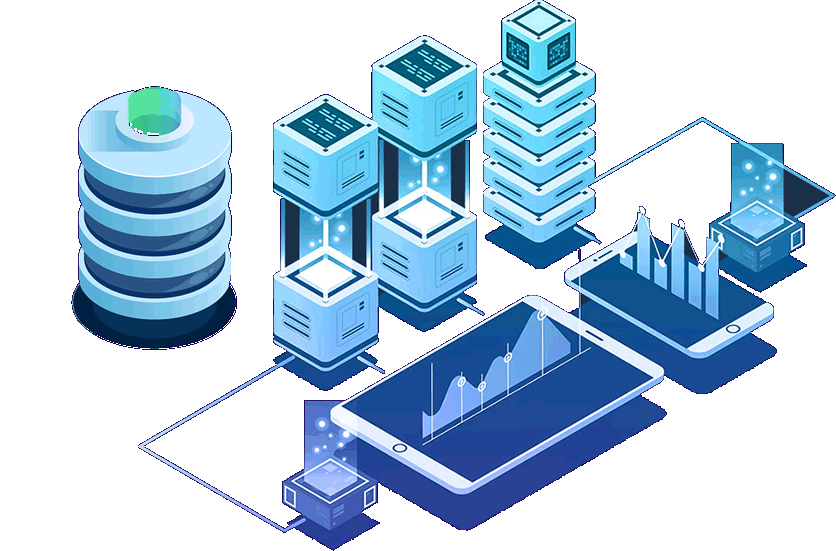 Top-performing websites using cutting-edge technology
Don't let your website's bad speed scores pull it down. With our hosting services, you can provide your visitors with the quickest surfing experience possible by using HTTP/3, self-healing architecture, complete SSD servers, and limitless bandwidth.
Migrate for free and with ease
We care about your success, so transferring your website to Webhost 365 and getting a domain name will cost you nothing. Furthermore, we'll handle the complete migration process for you so you can concentrate on what matters the most, we offer migration service free of cost.
What is web hosting?
Web hosting is a service provided by companies like Webhost 365, that sell or lease space on a server where you store the files that make your website accessible on the internet. These companies typically require that you own a domain, and they may help you purchase one.
How does web hosting work?
Once you purchase a Web hosting plan, we store your site on our servers and assign it a unique DNS. The DNS is the address that allows people around the world to access your website. This unique address is required in order for people to view your site.
By purchasing a website hosting package, you're buying space on our servers. It's similar to the space on the hard drive of a computer, and the being on our server allows your website files to be accessed from anywhere.
How to choose the best hosting Service?
Consider these 10 Factors before you purchase any hosting plan, these are the deciding factors weather or not a web hosting is worth buying.
Uptime
Available storage
Monthly traffic and bandwidth
Loading speed
Data security
Customer support
Any capping on read/write and IOPS
Any limit on inode
Free Trial
What is Drupal hosting?
Drupal hosting is any web hosting plan that is compatible with Drupal — an open-source content management system (CMS) that powers websites online. Drupal hosting provides the basic framework for building a website and is favored by professional developers for its power and flexibility. Enterprise and government website administers prefer Drupal hosting for its high level of security.
What is shared hosting?
Shared hosting is a popular hosting option where a provider hosts multiple websites on one physical web server. Typically, most websites don't use many server resources, so shared hosting lets providers offer stable service at a low cost. If you decide that shared hosting is right for you, you'll need to decide which type of shared hosting you prefer. We offer three shared hosting solutions: Linux plans using Control Panel, Windows plans using Plesk and WordPress Hosting. Shared hosting allows you to share hosting space and costs with others, while benefitting from the speed and space you need for your small business website.
What is WordPress hosting?
In a nutshell, WordPress hosting is a form of web hosting optimized to run WordPress sites.
By using a WordPress host, you'll receive lots of tools and services that are specifically tailored to WordPress sites. These may vary depending on what WP hosting service you opt for, but often include features such as one-click-install, automatic software updates, and a team of support staff who specialize in WordPress to provide you with customized support.
WordPress powers 35% of all websites on the Internet right now – and with a 4% annual growth, this is set to rise. WordPress is a hugely popular site builder and is used by businesses such as eBay, The New York Times, and Sony to create and power their websites.
According to research, WordPress is the most used CMS, and more than 1.1 million new domains are registered every six months. If you're looking to create a business website or migrate your existing one, WordPress is a leading site builder – and it's a noteworthy hosting option, too.
WordPress is an easy-to-use, simple, and fully customizable hosting option, and using a WordPress hosting service alongside your WP site will optimize your site's performance and results.
What is cloud hosting?
Cloud hosting makes applications and websites accessible using cloud resources. Unlike traditional hosting, solutions are not deployed on a single server. Instead, a network of connected virtual and physical cloud servers hosts the application or website, ensuring greater flexibility and scalability.
Key features:
Applications and solutions are deployed on a cloud network rather than an on-premises, single server.
Resources scale to user needs.
Organizations only pay for the resources they use.
Cloud hosting can support SQL (including MySQL) or NoSQL databases.
Solutions are automated and controlled using APIs, web portals, and mobile apps.
What kind of web hosting do I need?
Depending on the what you want to do with your website, we offer Windows and Linux hosting. For instance, if you want to create a shopping cart, host a podcast, or add a blog, you can consider wordpress hosting, or if you want to scale in future without any hassel, choose cloud hosting.
Or, call the Webhost 365 support team. We're here to help 24/7.
What is cPanel Hosting and what are its benefits?
cPanel is a web hosting control panel that provides a web hosting customer/owner a user interface intended to help them easily manage their website and shared server. It allows users to create websites using a variety of content management systems (CMS) including WordPress, Drupal, Magento and Joomla. With cPanel hosting, you can benefit from accessing all the hosting features and settings you need with this industry-standard control panel, including:
CloudLinux
Keep your site online with truly balanced CPU, RAM and Disk IO limits.
Resources on-demand
Get more CPU, RAM, EntryProcesses and I/O with just a click.
Cage FS
Protect your content 24/7 with this virtualized file system.
Free applications
Install over 125 applications on your website with just a click.
What can I use to build my website?
There are several options to help you build your website – from hand-coding with HTML to using a website builder program. If you require a high degree of functionality and versatility from your website, you'll benefit from programs and applications that can help you build your site.
Our Web Hosting plans give you access to free, server-side applications to develop and customize your website, including popular Content Management System (CMS) applications like WordPress® and Joomla!®. You can also add a Dedicated IP and add an SSL Certificate later.
If I already have a website, can I transfer it to your web hosting?
Moving your website to Webhost 365 is a simple process; access your existing website files and upload them through our Hosting Control Center (or via an FTP client). If you don't immediate access to your website files, you should be able to request a copy from your current website hosting provider.
If you have any questions along the way, our 24/7 support team is here to assist you. We can help you determine the best method for transitioning your website to a GoDaddy account.
You can also order our free migration service and our tech team will do every thing for you, its that simple.
How do I transfer my web pages to your server?
If you've built your website in a HTML editor (like Dreamweaver or Microsoft Expression Studio), upload your website files via FTP (File Transfer Protocol). We have a built-in FTP File Manager for you to access in our Hosting Control Center.
If your files are larger than 20 MB, we recommend using the tool FileZilla, compatible with Windows®, Mac®, and Linux® operating systems. Or, you may choose to use third-party FTP clients.
You can also order our free migration service, and our tech team will take care of every thing, its that simple.
How can I upgrade my account if I need to?
With Webhost 365 as your website host, upgrading your service to a different plan is simple. We take pride in having zero downtime during upgrades, which means your website will remain operational throughout. You won't have to worry about losing money or giving consumers an unpleasant browsing experience this way.
Do you offer a script auto-installer?
Yes, Webhost 365 provides a custom-built solution that allows you to install over 300 applications on your website with only one click. Our auto-installer not only saves you time, but it also makes it faster and simpler to try out different scripts for your website and choose which ones are ideal for your powerful hosting needs.
What is PCI compliance?
The Payment Card Industry Data Security Standards (PCI-DSS or PCI for short) designates security standards to protect cardholders' credit card data. That means, entities that store, process or transmit credit card information are expected to be compliant to the standards in the Payment Card Industry Data Security Standards.
How can I accept credit cards online?
Our hosting services are a great place to setup your online presence and product catalog. You can then work with a third-party provider to process payments on your behalf to keep credit cards off your server. If you would like to accept payments directly on your server, we offer PCI-certified products like our Managed WordPress Ecommerce Hosting, make sure to be informed of additional requirements to keep your business PCI compliant.
What are the additional requirements I should know about?
We recommend you work with your payment provider (e.g., PayPal Checkout, Square Online Checkout and Stripe Checkout) to understand any additional requirements for which you are responsible. If you're using one of our PCI-certified products.
Why Choose Webhost 365 ?
Our vision is "We will succeed tomorrow if our customers succeed today" , with that said all our teams and professionals strive towards our customer success, no matter what, no matter when, no matter where. we are always on our toes to give our customers best in class services all the time.